25 November 2021
The personal health data revolution will be televised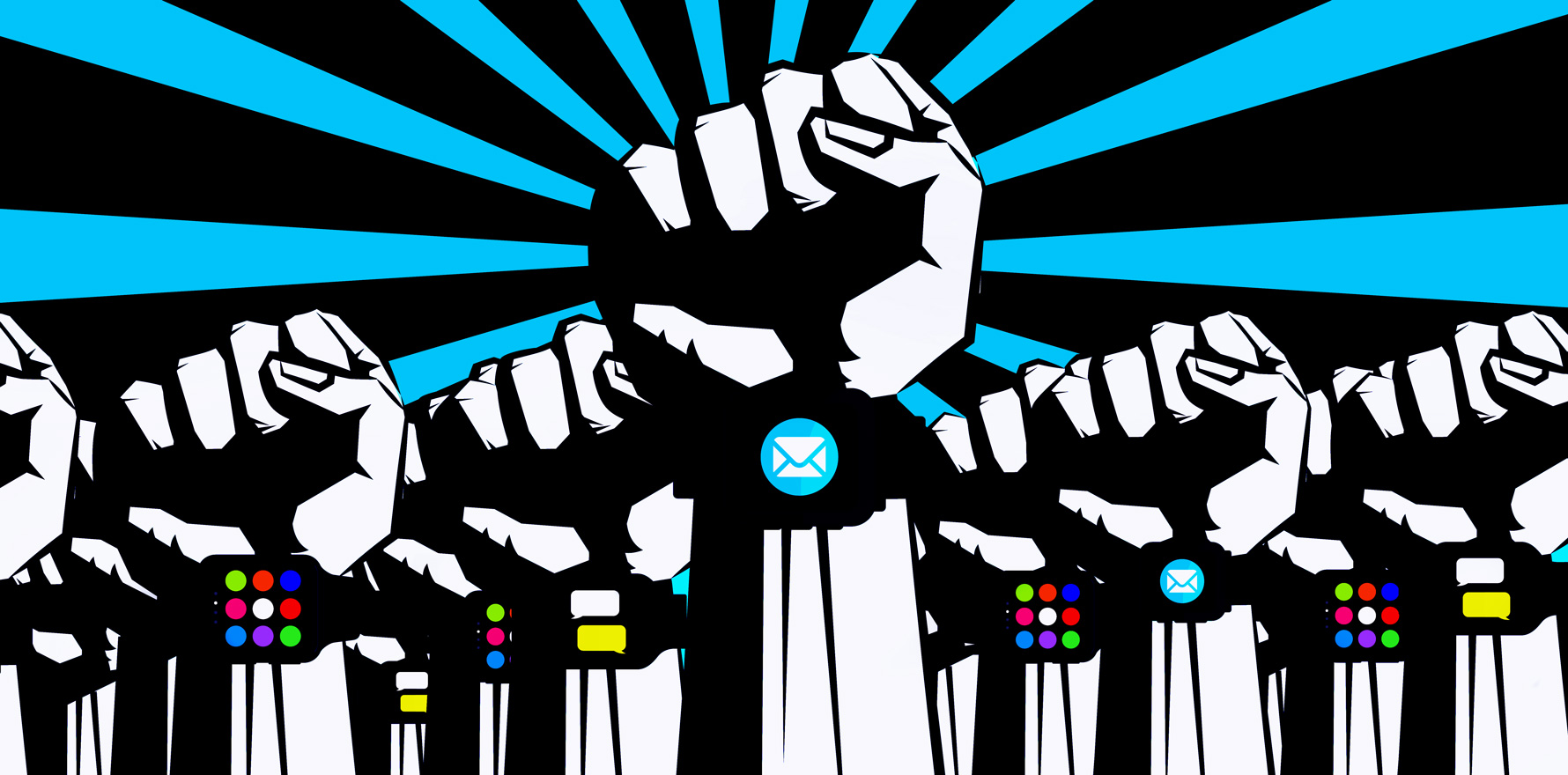 They watch you while you sleep – and though it's a bit on the creepy side, sleep tracking is now a signature feature of today's smartwatches.
Various watches from Apple, Samsung, Garmin, Fitbit and others also promise to count your steps, measure your run, log your pool laps, and record your heart rate. Some even calculate blood oxygen levels, run an ECG and alert users to an irregular cardiac rhythm.
The smartwatch revolution has brought the masses to the formerly-niche navel-gazing habits of devotees of the Quantified Self movement, an international group heavily into self-tracking tools that held its first conference in California in 2010.
We're at the brink of a personal health information revolution, where endless terabytes can be available in real-time – could this be a game changer for primary health carers?
GP and digital health consultant Dr Amandeep Hansra says it's pretty exciting to think that there's such rich information that could help her understand her patients' health better than short point-in-time measurements of health indicators during a clinical consultation.
"This data potentially gives visibility of what happens in a person's normal environment, at work, at home watching TV or at the gym – reflecting their condition more accurately," she said.
The latest update to Apple's health app allows users to store health records including vaccinations and test results, and to share their data with clinicians, and other watch vendors have similar offerings.
Data data everywhere, nor any byte of sense
Smartwatch health statistics are a form of patient-generated health data, Dr Hansra says; but at the moment, they are at a magnitude that GPs cannot yet handle.
"Some of my patients come in with a list of blood pressure readings that they've done at home, or their weight over time, or even data from heart rate monitors, usually limited to a few lines on a piece of paper," she says. Some even come in with a spreadsheet, she adds.
But the new patient-generated health data from watches and other wearables tracks a broad range of information, from physical activity to sleep – in great detail, and across time – and without evidence-backed interpretations.
"Watches generate a whole lot more data points, and in large volumes; clinicians can't sift through all this data to find something meaningful, that might inform what we're trying to assess in a clinical setting, during a 10- or 15-minute consultation," she says.
The quality and reliability of data from patient-owned devices is also uncertain, she says – and smartwatches aren't TGA-approved as medical devices.
Dr Hansra says she asks patients who have home blood pressure monitors to bring them to the office. "We calibrate it to make sure we get the same reading as the machine I use in the practice, and check that the person understands how to use it correctly," she says.
"If you're relying on patient-generated data from home, you want to make sure that it's not completely out of line with what you're measuring in the practice setting."
Australian regulations apply across the smartwatch zoo
Apple achieved global smartwatch domination shortly after launching their Apple Watch in 2015, with Statista reporting the company shipped 52 per cent of the world's smartwatch units in the second quarter of 2021.
There's now well over 100 million Apple watches in the wild, with around ten per cent of iPhone users sporting the device, and the latest iteration – Series 7 – landing in October '21.
Samsung, Fitbit and Garmin are the other key vendors, and while figures are a bit rubbery, together these three account for around 30 per cent of global smartwatch sales, with an assortment of other models making up the rest.
But while all of these devices may well have the capability to collect and transmit huge amounts of helpful information to clinicians, there's no clarity around either the validity of that data for treatment decisions, nor on whether doctors can access that data and perhaps record it safely in their medical record system.
Australia has two main legal areas governing the use of smartwatch data for medical purposes, both created long before Fitbits, Apple Watches or even smartphones were on the scene.
Australia's Privacy Act 1988 requires companies to obtain consent before collecting a person's health information, and consent is required before that data can be shared.
The Therapeutic Goods Act of 1989 defines medical devices as instruments that prevent, monitor, treat or diagnose disease, disability or injury – but manufacturer intent, labelling and marketing play a role.
Clinicians also have a responsibility to act on information they receive about potential harm to their patients.But if health data automatically uploads to their patient's medical record, is the onus on them to warn their patient of a 3am sky-high blood pressure reading?
"Substantial medicolegal issues need to be resolved before we can start using this data in any meaningful way," says Dr Hansra.
Health tech taps the watch market
While the regulators scramble to keep up, health-tech is zooming ahead, with applications for smartwatches and health data popping up everywhere.
US medical device firm Zimmer Biomet is marketing a platform called mymobility which uses the Apple Watch for post-operative care of discharged patients, collecting data, sending exercises and short education messages and managing appointments.
Analytics company Fitabase markets research tools that can be used with Fitbit and Garmin smartwatches, which have so far been used for studies published in around 800 journal articles.
Samsung has created its own Silicon Valley health-tech incubator, the Samsung Research America Digital Health Lab, winning design awards for various collaborations including an atrial fibrillation research study, My Heart Lab, and an asthma research app, My Lung Health.
European insurance vendor Vitality has used a smartwatch as part of their new insurance model offering financial incentives to customers with an Apple Watch who agree to share their physical activity, and found physical activity levels improved by over 30 per cent.
Dear Apple, you saved my life! I'll just do another ECG …
In May this year, Melbourne nurse Kate Bendall, alarmed by heart palpitations, used her husband's Apple Watch to test her heart rate and run an ECG. The results showed an abnormal heart rhythm and heart rate over 140 bpm, so the couple called an ambulance.
Bendall told Nine newspapers she had thought she was having a panic attack – but hard data from the watch confirmed she needed urgent help.
After being hospitalised for three days and now under a treatment program, she's bought her own Apple Watch.
There are dozens of similar tales of medical emergencies where a serendipitous watch reading came in the nick of time – but there's a flip side.
A 2020 US study found one 70-year-old patient diagnosed with AF controlled by medication had performed 916 smartwatch ECGs over a year, the number of checks escalating in response to "innocuous" alerts, resulting in 12 emergency department visits and eventually an anxiety diagnosis.
"There are certain personality types where too much information and measurement can lead to some anxiety, at a level that might introduce some harm," says Dr Hansra.
She confesses that after noticing her own high blood pressure during a stressful week in the past, she wore a 24 hour ambulatory BP monitor to check if there was an issue.
"The more I measured my blood pressure, the more anxious I became and the higher it rose – but instead of constantly checking and then reacting every time something goes up or down a little bit, we need that ability to interpret data over time."
Watching how we age
Dr Brooke Brady says smartwatches are potentially revolutionary for medical research.
She's a Research Fellow at the UNSW Ageing Futures Institute working on the Lab Without Walls program, an app-based pilot study exploring people's perceptions and experiences of ageing, which will tap into Apple's research tools.
"Over the next few months, we'll collect wonderfully rich data, and hopefully learn a lot more about perceptions of aging and how lots of complex factors – including health measurements via watches – impact cognition and the way that we're aging over time," says Dr Brady.
For eight weeks, participants in the study will use a supplied app on their iPhone, paired with an Apple Watch, and respond to surveys, complete cognitive and sensory tasks, and permit the smartwatch to transmit passive health and environmental data, such as physical activity, environmental noise and biomarkers including heart rate.
Dr Brady is currently handing out loan Apple Watches to people who sign up for her team's eight-week study into healthy ageing, and is still recruiting people aged 18-85 for the project.
"Apple supplied the watches through their Investigator Support Program, but they don't have access to any data," she says.
"While there are other devices on the market with fantastic data, the best device for research will depend on what you're researching. The Oura ring probably gives the best measure of sleep quality, and the Fitbit has excellent measures for physical activity, but we need a wider variety of information – so Apple Watch really fits the bill, and I'm really grateful for their support," she says.
One that which has been a boon for researchers is that ethics and consent are front of mind in the detailed privacy options, she says, and people signing up for the study must give explicit consent to share each piece of information.
"You may be willing to share your steps per day, but not any information about noise exposure, for instance – so participants choose exactly what they want to share with us, and can change their mind about that at any time by editing the setting."
Smartwatch data collection allows social studies to happen outside a lab and in people's usual environment, so data better reflects reality, she adds. Hence the lab without walls.
Perhaps having a smartwatch monitor every breath we take may not be such a bad thing.
UNSW is still recruiting participants for its pilot study into healthy ageing. If you're aged 18-85 and would like to participate, visit the study website or email labswithoutwalls@unsw.edu.au