19 May 2022
Powerful artwork launches bold goal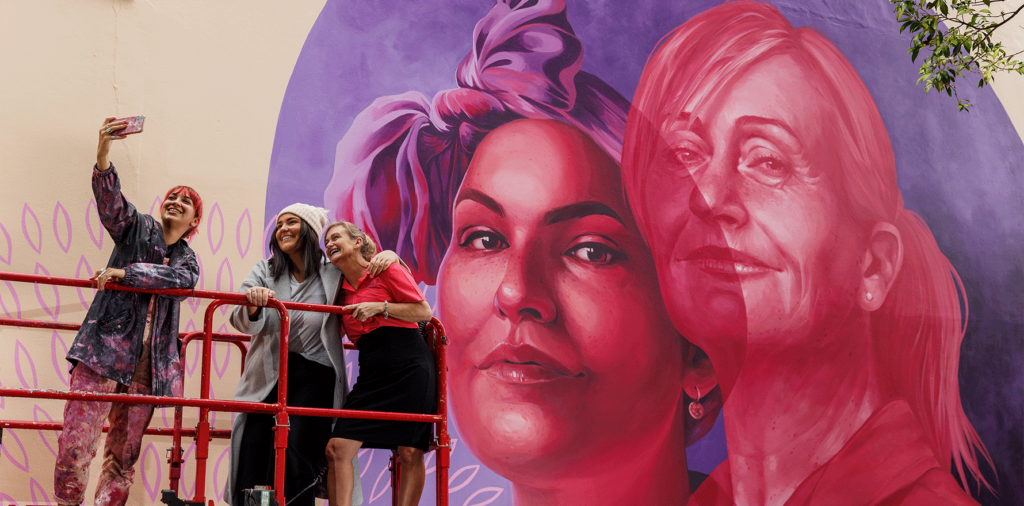 The McGrath Foundation has unveiled an ambitious plan to fund 250 breast care nurses by 2025 along with a powerful mural in North Sydney to honour the work they do.
There are currently 185 McGrath nurses caring for families impacted by breast cancer across Australia, but the foundation says more are still needed to ensure no one goes through breast cancer without access to a breast care nurse.
The foundation is due to celebrate its 20th anniversary in 2025 – and it has committed to increasing the nurse numbers to 250.
The new mural, which serves as a tribute to the breast care nurses and a reminder of the foundation's 2025 goal, was painted on a wall at the Library Cafe at 240 Miller St, North Sydney.
Foundation president and co-founder Glenn McGrath unveiled the artwork this month and paid tribute to the nurses for the "huge impact they have on the people they care for every day."
"I am so proud to announce our commitment to fund 250 McGrath Breast Care Nurses by 2025," he said. "There is still a way to go before everyone in Australia impacted by breast cancer has a breast care nurse. "It is our mission to ensure that no one misses out on care, and this commitment moves us closer to achieving that goal."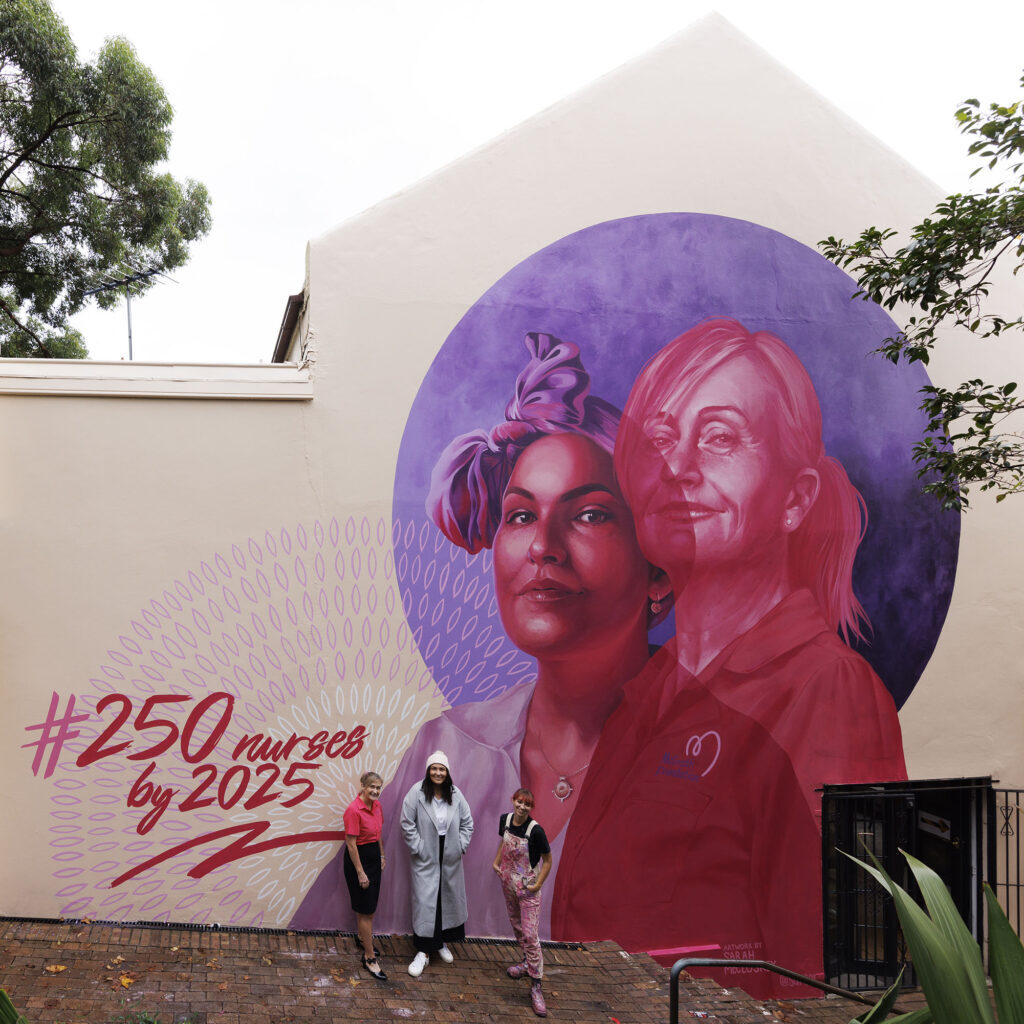 The inspiring mural depicts McGrath Breast Care Nurse Joylene Fletcher and her 26-year-old patient Emily Quinlan and was designed and painted by visual artist Sarah McCloskey (pictured above). 
"As a portrait artist, I'm especially interested in exploring emotion, connection, and personal stories in my work," Ms McCloskey said.
"When I teamed up with the McGrath Foundation for this opportunity, I was able to witness the strength of the connection between the amazing McGrath Breast Care Nurses and the incredible people they care for. The chance to capture that through my art in a large-scale mural has been a real privilege."
McGrath Breast Care Nurses have provided free physical, psychological and emotional support to more than 110,000 families since 2005.