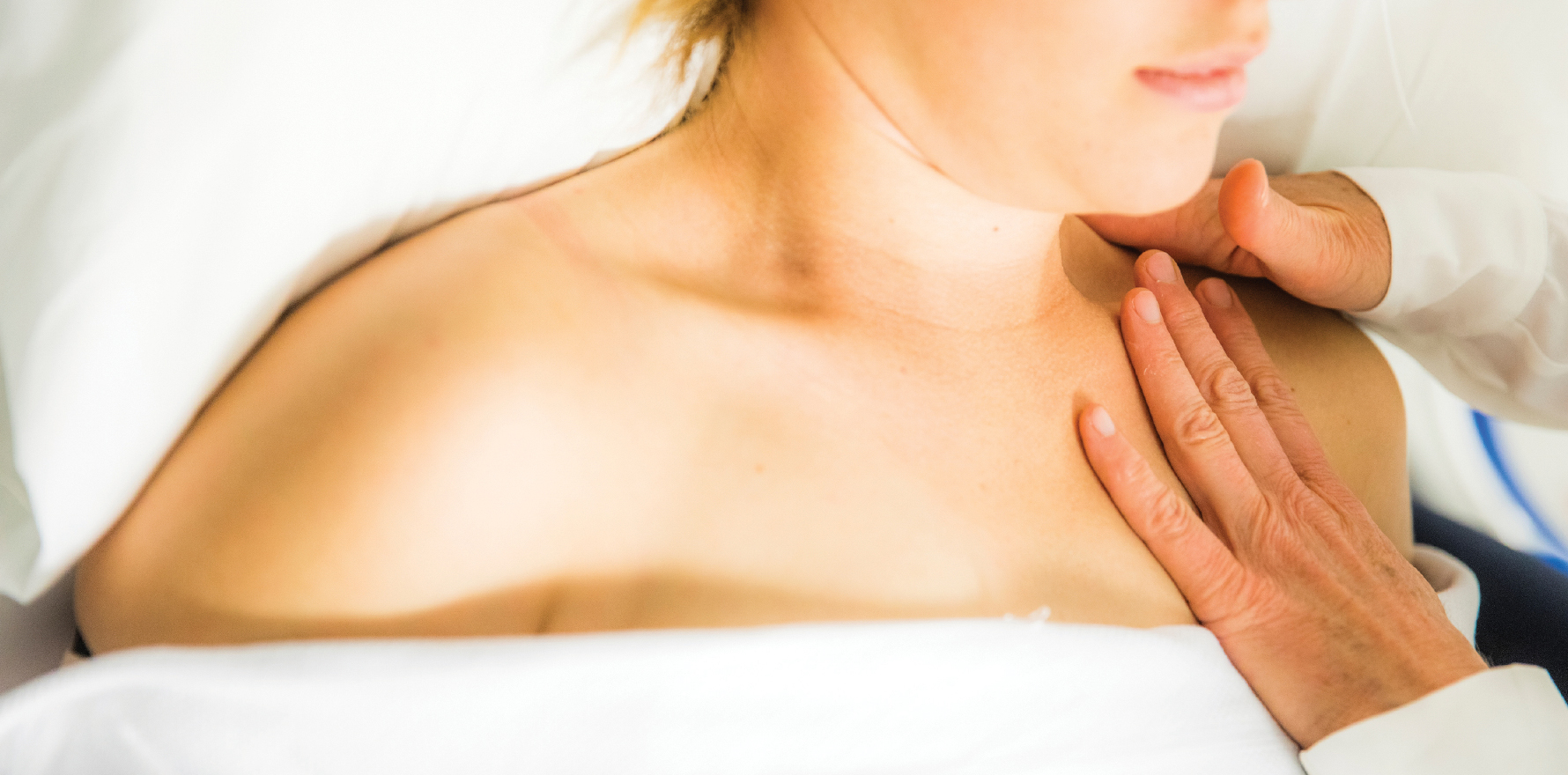 Major cancer hospitals across the country are offering oncology massage as one of the tools in their integrative oncology and support centres to help some people cope better with treatment.
Clinical studies have suggested that massage can help ease stress, anxiety and depression, pain, nausea, insomnia, fatigue in patients with cancer.
In Sydney, Chris O'Brien Lifehouse and the Kinghorn Cancer Centre, and in Melbourne, the Olivia Newton-John Cancer and Wellness Centre and the Peter MacCallum Cancer Centre offer oncology massage.
A 2004 study on the benefits of massage in around 1,200 patients from the Memorial Sloan-Kettering Cancer Center in New York found there was a 47% reduction in pain, 51% drop in nausea, 42% improvement in fatigue levels, 59% improvement in anxiety levels and 48% improvement in depression.
The Cancer Council of Australia has a booklet on massage that states that it can be used as a complementary therapy to "provide relaxation and relief from some symptoms of cancer", such as pain, fatigue, nausea, and anxiety and depression.
Obviously, oncology massage cannot do anything to treat cancer itself.
"Oncology massage has helped my lymphatic system and overall wellbeing," said Ms Marcia Sherring, a cancer survivor who has regular oncology massage and reflexology.
She was recommended oncology massage for her lymphoedema by her surgeon at the Chris O'Brien Lifehouse, a comprehensive cancer hospital, when she underwent a bilateral mastectomy and related surgeries followed by chemotherapy and radiotherapy.
"These tender treatments bring a therapeutic balance to the necessary, but harsh, treatments like chemotherapy and radiotherapy," Ms Sherring said. "My surgeon, oncologist and integrative cancer care doctor are together managing my health and are pleased with the progress."
To assess whether oncology massage was being accepted more broadly, Oncology Republic randomly surveyed about a dozen oncologists on the condition of confidentiality.
Most oncologists were quite supportive of oncology massage as a form of complementary therapy. "Yes, we have seen this [oncology massage] work wonderfully," said one survey respondent.
Another oncologist, who worked in two different fully comprehensive cancer centres, said: "Supportive and integrative care are fundamental tools in my 'toolbox' for managing the toxicities of intensive neoadjuvant and adjuvant treatment in my early breast cancer patients.
"From my perspective, oncology massage (when practised in experienced hands within a comprehensive cancer centre) is an incredibly helpful tool as an anxiolytic and analgesic, and can assist post-operatively (in breast cancer) in the management of lymphoedema, and in optimising range of movement in the shoulder to allow prompt commencement of adjuvant radiotherapy."
Another oncologist surveyed said: "The style of massage is important as very firm pressure may not be a good idea, particularly if patients have bone metastases."
A few oncologists we spoke to were unaware of the difference between oncology massage and a regular massage, and two oncologists expressed concerns around whether there was enough evidence for oncology massage and whether patients fully understood the limits of what it could help with.
Safety was the most important factor to consider with oncology massage, said Dr Carol Haddad, a radiation oncologist who combines conventional and complementary medicine in her Integrative Cancer Care practice in Sydney.
"Lymphatic drainage massage is the most common type of oncology massage used in the conventional medical setting," she said. "For example, following dissection of the lymph nodes in breast and pelvic cancer patients, lymphatic fluid can be massaged away from the areas of accumulation."
"[Oncology massage] is now gaining popularity for relieving pain, reducing scar tissue formation following surgery, and improving the symptoms and side effects of cancer and its treatment," she said.
But, she cautioned: "The massage therapist needs to take into consideration any active sites of disease and active symptoms, any change in anatomy from surgery, and it should not interfere with wound healing.
"I would be careful not to recommend massage in the areas being treated during active radiotherapy and during some chemotherapy regimens [as they] can cause hypersensitisation to touch," Dr Haddad added.
Oncology massage is different to regular massage in both the training that massage therapists undergo and the approaches they use to treat patients.
"What differentiates oncology massage from regular massage is its goal," said Eleanor Oyston, who established Oncology Massage Training in Australia in 2003 after working for three decades in developmental neuroscience and cytology, diagnosing cancer.
"Regular massage is focused on fixing the body; for example, musculoskeletal problems or sporting injuries. Oncology massage is about nurturing the body by using gentle fascial mobilisation to create a 'Relaxation Response'," she said.
To allay concerns some oncologists might have, it was important that oncology massage was practised by trained therapists.
The Society for Oncology Massage has credentialling guidelines for oncology massage therapists, who are imparted specialised knowledge about cancer, and its treatment and impact, especially haematological cancers.
"They are trained to adapt their technique — position, pressure, duration and area treated — to each patient's specific needs," said Ms Oyston, who is CEO of Oncology Massage Global.
"This allows them to deal safely and effectively with situations such as lymphoedema, neutropenia … bone metastases, wound sites, clotting abnormalities and skin sensitivity, and surgical devices such as catheters, ports and stoma bags," she added.
It is this training and understanding of cancer that can make the patient at ease, and feel safe and confident in the hands of an oncology massage therapist, who are used to bodies altered by cancer.
"After four surgeries, I looked like an extra from a war movie, with lots of scars and stitches on my body, which made me self-conscious," said Ms Sherring.
"But to my surprise, the oncology massage therapist, unlike a regular masseur, wasn't shocked. She seemed to have complete knowledge and understanding of my medical history and modified her technique to account for the adhesions and scarring on my chest."