4 May 2022
Omicron vaccine given go-ahead to register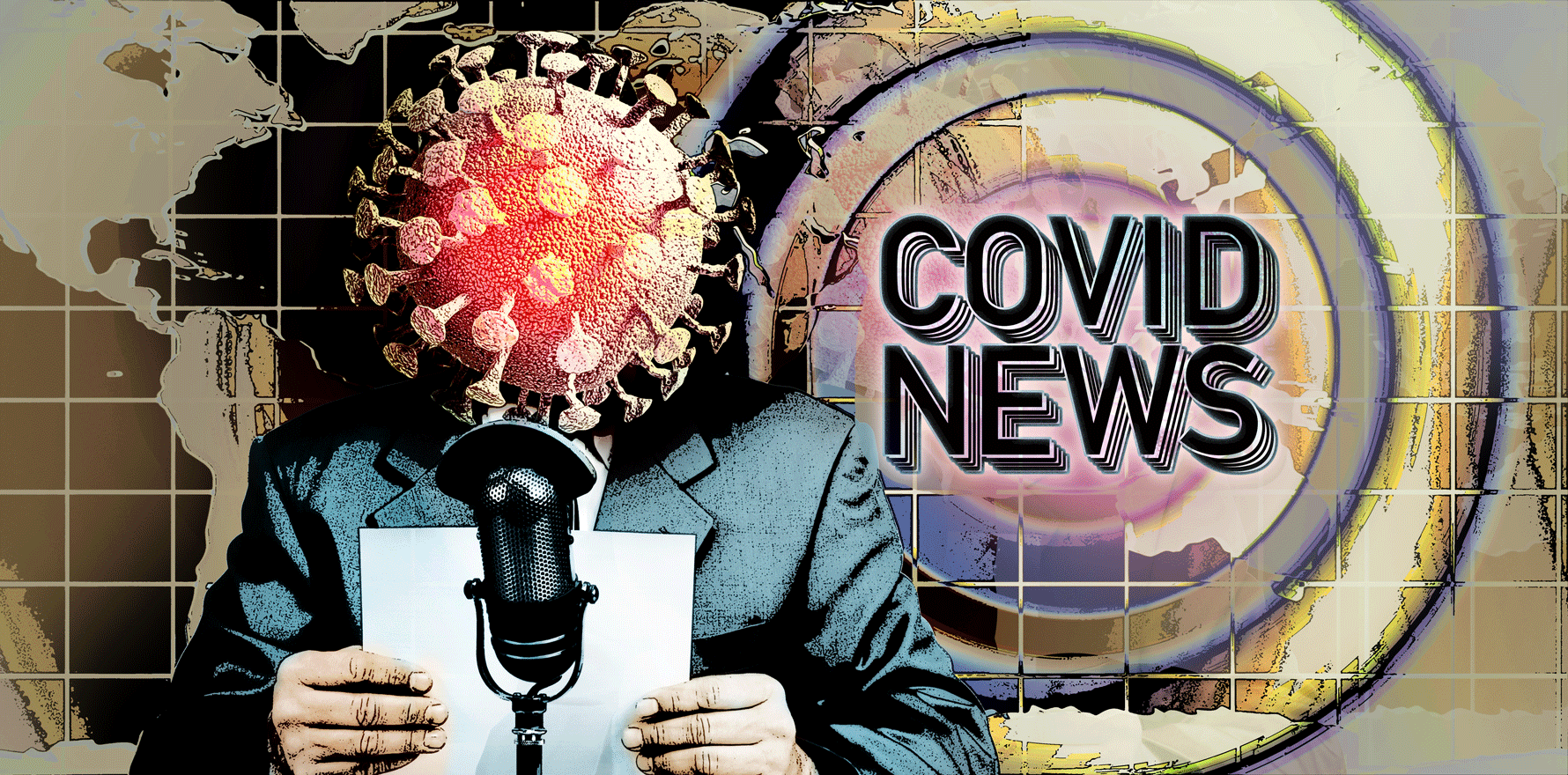 Your weekly pandemic wrap from Australia and around the world.
2 May
Moderna's bivalent covid vaccine booster – which targets the spike protein of Omicron as well as the original SARS-CoV-2 strain – has been given the go-ahead to apply for registration in Australia.
The TGA has granted provisional determination to Moderna for Spikevax Bivalent Zero/Omicron, meaning the company now has six months to submit all the necessary information for registration. Let's hope they get it circulating before Omicron is a distant memory.
An open-label controlled phase 2/3 trial of the booster – published recently on the non-peer-reviewed preprint site ResearchSquare – tested either a 50-microgram or 100-microgram booster dose in 895 adults who had had a primary course of two doses of Moderna's Spikevax at least six months earlier.
The lower dose booster had a similar side effect profile as the original Spikevax vaccine, with the most common reactions being injection site pain, fatigue, headache and muscle aches. The higher dose booster had a higher incidence of similar reactions, but overall no serious adverse events were attributed to the vaccine.
The company-funded study showed a two-fold higher neutralising antibody levels against Omicron among individuals given the bivalent vaccine compared to a control group given the standard booster.
Unvaccinated people pinning their hopes on benefiting from herd immunity might want to rethink that, with a modelling study suggesting even a high rate of vaccination doesn't offer as much protection as people think.
The reason, according to a paper published in the Canadian Medical Association Journal, is because populations don't mix randomly but instead people tend to hang out with like-minded others.
Even if a population is 80% vaccinated, and even if 20% of the unvaccinated population have some immunity because of prior infection, the study found that "assortative" – like-with -like – mixing means the peak incidence of infection is anywhere from four to 30 times higher in unvaccinated compared to vaccinated populations.
However, with a highly airborne pathogen such as SARS-CoV-2, the mixing of populations can be more random than it might be with a less airborne pathogen, which means unvaccinated individuals pose an even greater threat to vaccinated populations.
"With either lower reproduction numbers or higher vaccine efficacy, transmission was more readily disrupted within the vaccinated subpopulation, such that risk arose increasingly from interactions with the unvaccinated subpopulation, where transmission continued," the authors wrote.
Rapid antigen tests are most sensitive four days after the onset of infection, and testing again two days later can further improve their accuracy, according to a study published in JAMA Internal Medicine.
A prospective cohort study followed 552 people – 225 of whom developed RT-PCR-confirmed SARS-CoV-2 infection and who also took at least one RAT – between January and April 2021 (pre-Delta and Omicron).
Researchers found that the RAT positivity rate peaked on day four after the onset of illness, at this peak, 77% of RATs taken on that day were positive. The peak positivity rate for home-based rapid antigen tests was higher among symptomatic than asymptomatic cases – 80% versus 50%.
The positivity rate decreased more rapidly after peaking for RATs than for PCR tests, and at six days after infection, the PCR positivity rate was 86% and RAT positivity rate was 61%.
At 11 days after infection, when most are no longer considered to be infectious, PCR still had a positivity rate of 86% and RAT had a positive rate of 16%.
"These findings support the current CDC recommendation for strict use of face masks in settings with other people and continued isolation from unvaccinated or immunocompromised individuals through 10 days after illness onset," the authors wrote.
The study also compared the sensitivity of different testing regimens, and found that for rapid antigen tests, testing two days apart in the first three days after infection was more sensitive than testing on consecutive days or testing only once.
Breakthrough infection with the Omicron BA.1 subvariant appears to offer greater protection against the newly-emerged BA.4/BA.5 subvariants than BA.1 infection in unvaccinated people, new research suggests.
A non-peer-reviewed South African study published on MedRxiv presents data from a prospective study of 39 adults infected with Omicron BA.1 – 24 of whom were unvaccinated and 15 were vaccinated – who had their neutralising antibody levels analysed between 18 and 28 days after symptom onset.
This revealed that the neutralising capability against the BA.4 and BA.5 was around five times greater in those who were vaccinated compared to unvaccinated.
The authors noted that BA.4 and BA.5 showed substantially higher levels of immune escape – meaning their ability to infect despite existing immunity – than the BA.2 subvariant.
"Given the higher escape and especially the low residual neutralization in the unvaccinated group, we speculate that a BA.4/BA.5 infection wave is a strong possibility," they wrote.
Both BA.4 and BA.5 have been detected in Melbourne wastewater, and the first Australia case of BA.4 was reported in Sydney a few days ago.
The WHO says it is tracking the spread of these new subvariants closely, but has not yet seen any change in severity or epidemiology.
Some people infected with SARS-CoV-2 are massively more infectious than others but this isn't just explained by viral load, say the authors of a study of viral load, infectiousness and viral shedding over time.
The study, published in Nature Microbiology, followed 60 people infected with SARS-CoV-2 (original strain or Alpha) for 14 days, taking daily nasal swabs and saliva samples to examine the viral dynamics over their infection using RT-PCR and viral culture.
The study showed there was enormous variation – a 57-fold difference between highest and lowest individuals – in the number of infectious viral particles they shed over that time, which the authors suggested could explain the phenomenon of "superspreaders".
For example, nine people never had detectable infectious virus in their nasal swabs, while one person had detectable infectious virus for nine days. In some cases, infectious virus was found in nasal swabs even when the person's viral load was so low they would have registered as a negative RT-PCR result.
Muscle aches, runny nose and a sore throat were the three symptoms most strongly associated with the presence of infectious virus, "suggesting these specific symptoms as potential indicators of infectious status," the authors said.