21 April 2021
Lung cancer is more red-crowned toadlet than koala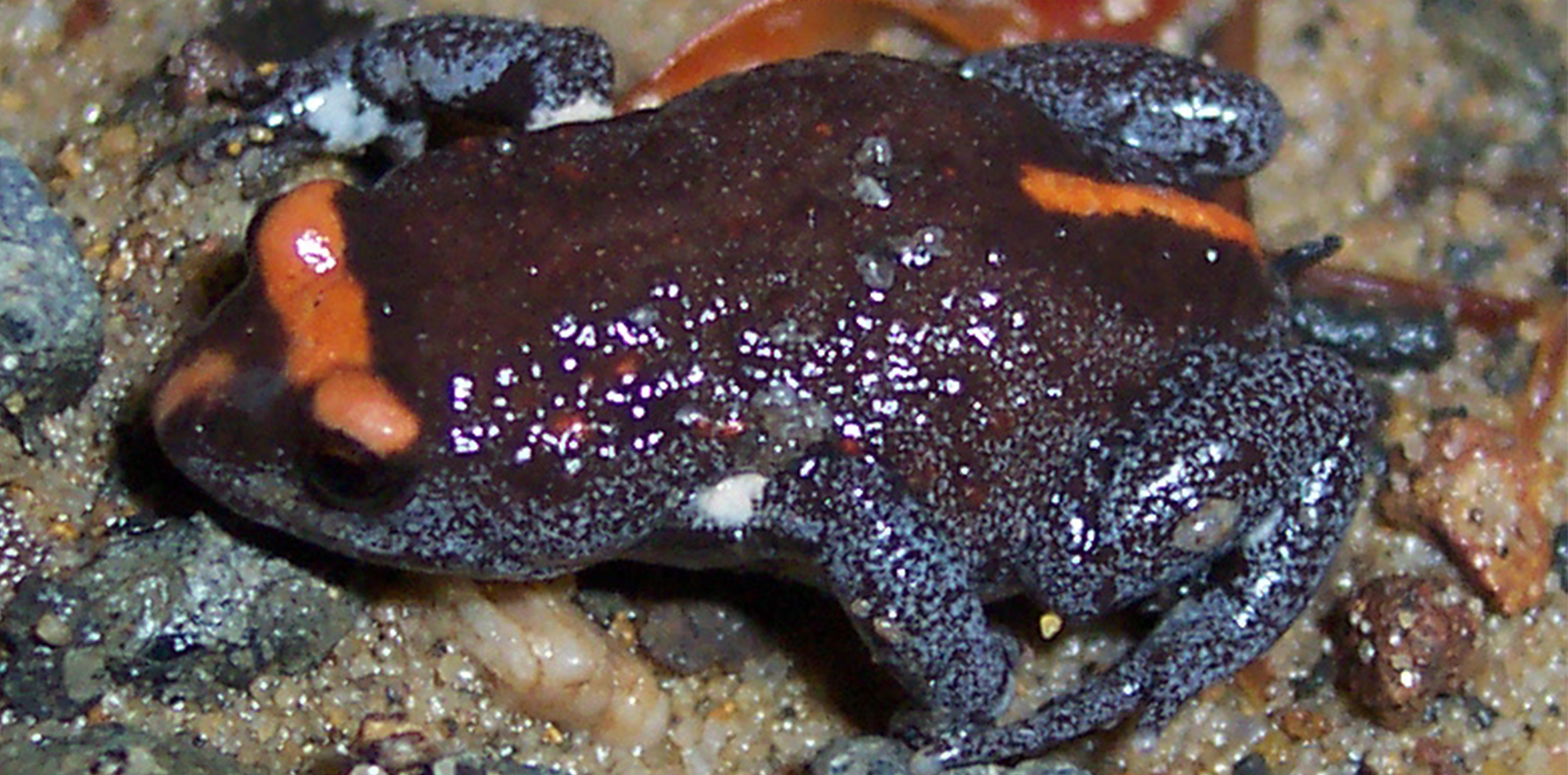 The Woolcock Institute is nestled between townhouses in Sydney's inner-city suburb of Glebe.
Patients attending the sleep-focused clinic on the bottom floor might not know that 15 research teams and 200 researchers are busy on the six floors above investigating the genetic secrets of why some smokers get lung cancer and others don't, or how to predict whether certain immunotherapies will work for particular patients.
We are greeted at the door by Professor Sinthia Bosnic-Anticevich, a respiratory researcher and long-time staff member of the Woolcock Institute, who shows us around.
First, we're given a detailed rundown of the history of the institute, which has been a hub for respiratory researchers since it was founded by asthma expert Ann Woolcock in the 1980s. (The institute was renamed in her memory after her death from breast cancer in 2001.)
In 2019, the institute turned its mind to what was missing – and decided that lung cancer was the most neglected field in respiratory research, and the least studied of all cancers.
In an effort to bridge this gap, the institute founded the Lung Cancer Centre with a $3 million state government grant.
On one of the levels above, where the research happens, we meet Professor Maija Kohonen-Corish, a scientist and the head of the Lung Cancer Centre and Dr Steven Kao, a medical oncologist and head of the Lung Cancer Network. 
Lung cancer is the deadliest cancer in Australia, but it does not get the same level of funding as other cancers because it has long been associated with smoking, and still carries that stigma, even though some people with lung cancer have never smoked, Dr Kao tells us.
Lung cancer patients tend to be elderly and don't garner the same level of sympathy as celebrities who are struck by cancer in the prime of their lives, he says.
There's a public belief that some cancers are just bad luck, whereas patients are responsible for giving themselves lung cancer. This ignores that addiction is also a disease, and it overlooks other causes of lung cancer such as asbestos, he says.
"Lung cancer has really been neglected," says Professor Kohonen-Corish. "I'm not saying breast cancer should get any less support, but lung cancer should get the same."
While lung cancer contributed about 20% to the cancer burden in 2015, it only received about 4.8% of the funding. By comparison, breast cancer received about 30% of total cancer funding but its burden of disease was only about 5%.
Lung cancer has a five-year survival rate of around 17%, whereas breast cancer has a 90% five-year survival rate.
The low chances of beating lung cancer are one of reasons that research hasn't had much of an uptake in this field, says Dr Kao.
Doctors are pretty nihilistic about lung cancer, and the attitude of the research grant committees tends to be "why bother?" he says.
The impact of the comparative absence of funding is painfully obvious to patients with lung cancer who will see breast cancer patients getting extra support from dedicated nurses as they undergo chemotherapy, says Professor Kohonen-Corish.
There are only 12 full-time equivalent specialist lung cancer nurses in Australia, who are supposed to cater for 12,000 newly diagnosed lung cancer patients each year.
The speed at which drugs for lung cancer are getting PBS listing has increased significantly, says Dr Kao. But oncologists still face the dilemma of what to say to a lung cancer patient when a drug has been shown to work but the patient would have to mortgage their house to access it, he says.
Up to 30% of patients with lung cancer respond to immunotherapy, and one of the questions the researchers at Lung Cancer Centre are looking to answer is why some patients don't respond, says Professor Kohonen-Corish.
The Lung Cancer Centre collaborates with doctors around Australia to obtain and analyse blood, tumour and microbiome specimens with the aim of identifying predictive markers that would indicate that a patient would respond well to a particular immunotherapy, she says.
The centre is also looking into whether some people have a genetic susceptibility to lung cancer. Breast cancer has the BRCA gene, colon cancer has the MLH1, MSH2 and MSH6 genes, says Professor Kohonen-Corish.
"We are looking for the same thing in lung cancer … it's likely to be a combination of genes," she says.
Another one of the Centre's research projects is focused on investigating the use of personalised 3D printed stents for lung cancer patients to reduce the failure rate of the older stents.
As we head back to the office for the day, we reflect on the problem that lung cancer has securing funding.
"It's more like a brown snake than a koala, isn't it?" our publisher Jeremy Knibbs says.
Brown snakes aren't actually endangered so I change the headline to red-crowned toadlet after some serious herpetological Googling.