29 November 2021
How COVID-19 slowed down cancer services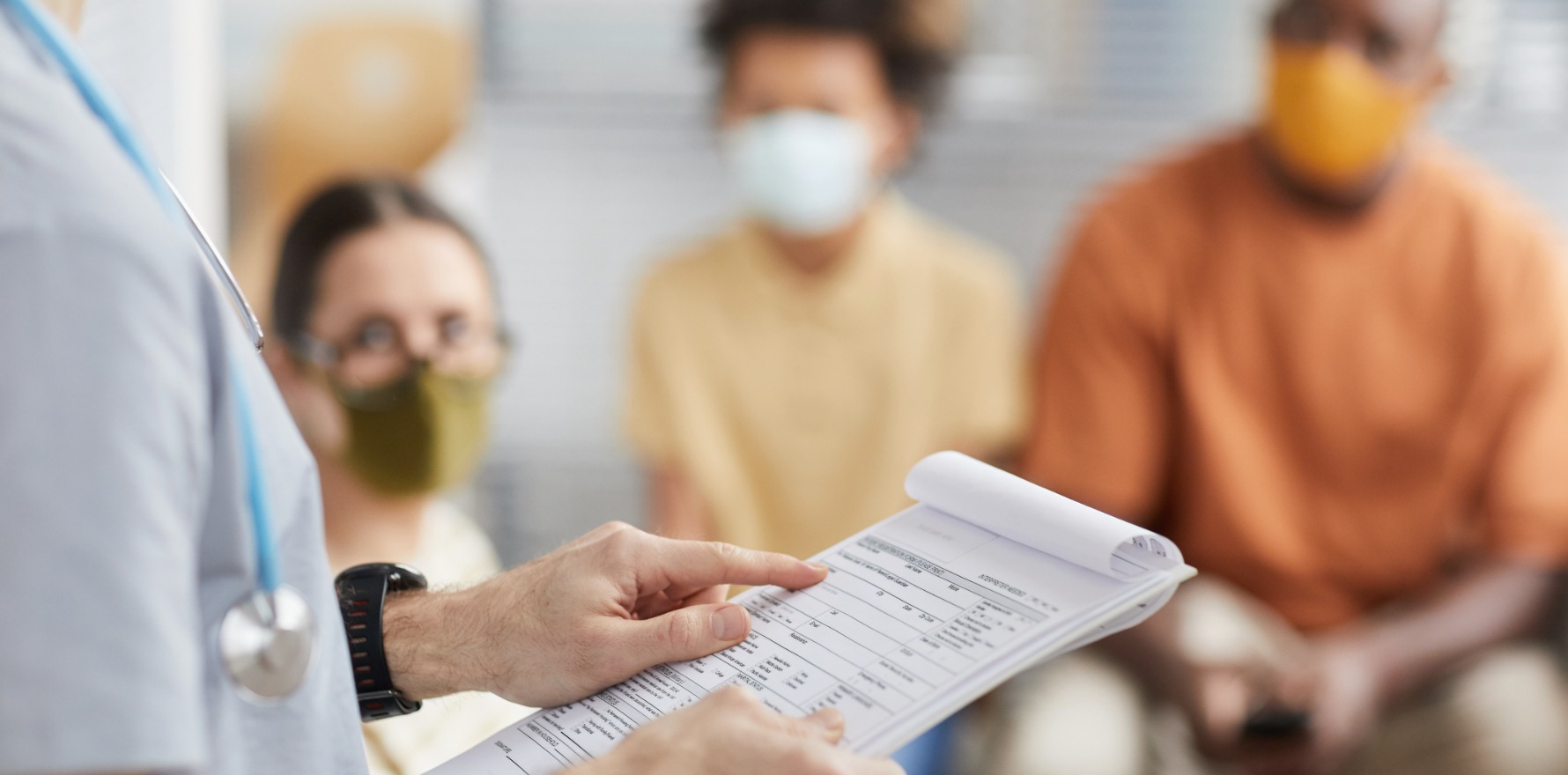 Nothing's safe from the disruption of COVID-19, and figures show how cancer services stalled during the pandemic.
There were thousands fewer cancer tests and treatments during 2020 than in the previous year, said Dr Vivienne Milch, Medical Director of Cancer Australia.
"The COVID-19 pandemic has promoted unprecedented changes to cancer care right across the cancer care pathway," Dr Milch told the 2021 Annual Scientific Meeting of the Clinical Oncology Society of Australia.
"Health professionals early in the pandemic reported a substantial reduction in cancer services. Internationally, cancer registries started noting declines in cancer incidence early on. Studies are continuing to observe fewer diagnoses of cancer than we would have expected."
It's critical to anticipate a potential surge in cancer cases as a result of the pandemic, Dr Milch said.
With prolonged delays in cancer diagnosis and treatment, clinicians may see more people presenting with more advanced and invasive cancers, who need more intensive and systemic treatments and have poorer outcomes. That has implications for the health system and workforce capacity, she said.
An analysis by Cancer Australia shows how cancer services across all procedures fell during the beginning of the pandemic in 2020:
Diagnostic procedures were 8% lower, equating to 163,000 fewer diagnostic procedures.
Surgical and non-surgical therapeutic procedures were 9% lower.
For colorectal cancer-related procedures, there were more than 87,000 or 13% fewer nationally than would have been expected in that year.
Cancer-related treatment procedures are 9% lower than expected, equating to 14,500 fewer services.
Observed numbers of melanoma were lower, and there was a sustained reduction in breast and melanoma surgeries. There were more than 1000 or 6% fewer breast-cancer-related surgeries, and more than 11,000 fewer for melanoma.
Cancer systems 'fragile to lockdowns'
Similar results had been noted internationally, Dr Milch said. One international study enrolled more than 20,000 adults from 61 countries with 15 cancers who had to make a decision about curative surgery during the pandemic.
The paper, which was published in The Lancet Oncology in October this year, showed the impact of lockdowns on planned cancer surgery, Dr Milch said.
"The authors concluded that cancer surgery systems worldwide are fragile to lockdowns, with one in seven patients in regions with full lockdown not undergoing their planned surgery and experiencing longer pre-operative delays."
Breast screening numbers flatline
BreastScreen Australia was the only cancer service to be temporarily suspended in early 2020, not only to protect clients and staff but because staff were redeployed to pandemic-related roles.
As covid restrictions tightened, what followed was a large drop in the number of screening mammograms, Dr Milch said. There was a sharp reduction from 70,000 in March 2020 to just over 1000 in April that year.
"Between January and June 2020, there were 145,000 fewer mammograms than we would have expected, looking at the same period in 2018.
"Once restrictions were eased, the number of screening mammograms increased, and during July to September there were 12,000 more mammograms performed compared to the same period in 2018. We don't yet have data to understand the impact of the suspension in 2021."
So, how many missed cancers are out there? One study, published in the MJA in March 2021, looked at cancer pathology notifications to the Victorian cancer registry from January to October 2020.
"This study estimated that between April and October 2020, there were 5,400 fewer cancer notifications than we would have predicted," Dr Milch said.
"Even knowing there may be duplicate notifications, the authors estimated there would be over 2,500 undiagnosed cancers in this period."
Delays in diagnosis and treatment may lead to more advanced cancer at diagnosis and poorer outcomes. "Even a four-week delay of cancer treatment is associated with increased mortality across surgical, systemic treatments and radiotherapy indications for seven cancers," Dr Milch said.