23 March 2022
Good news for non-small-cell lung cancer patients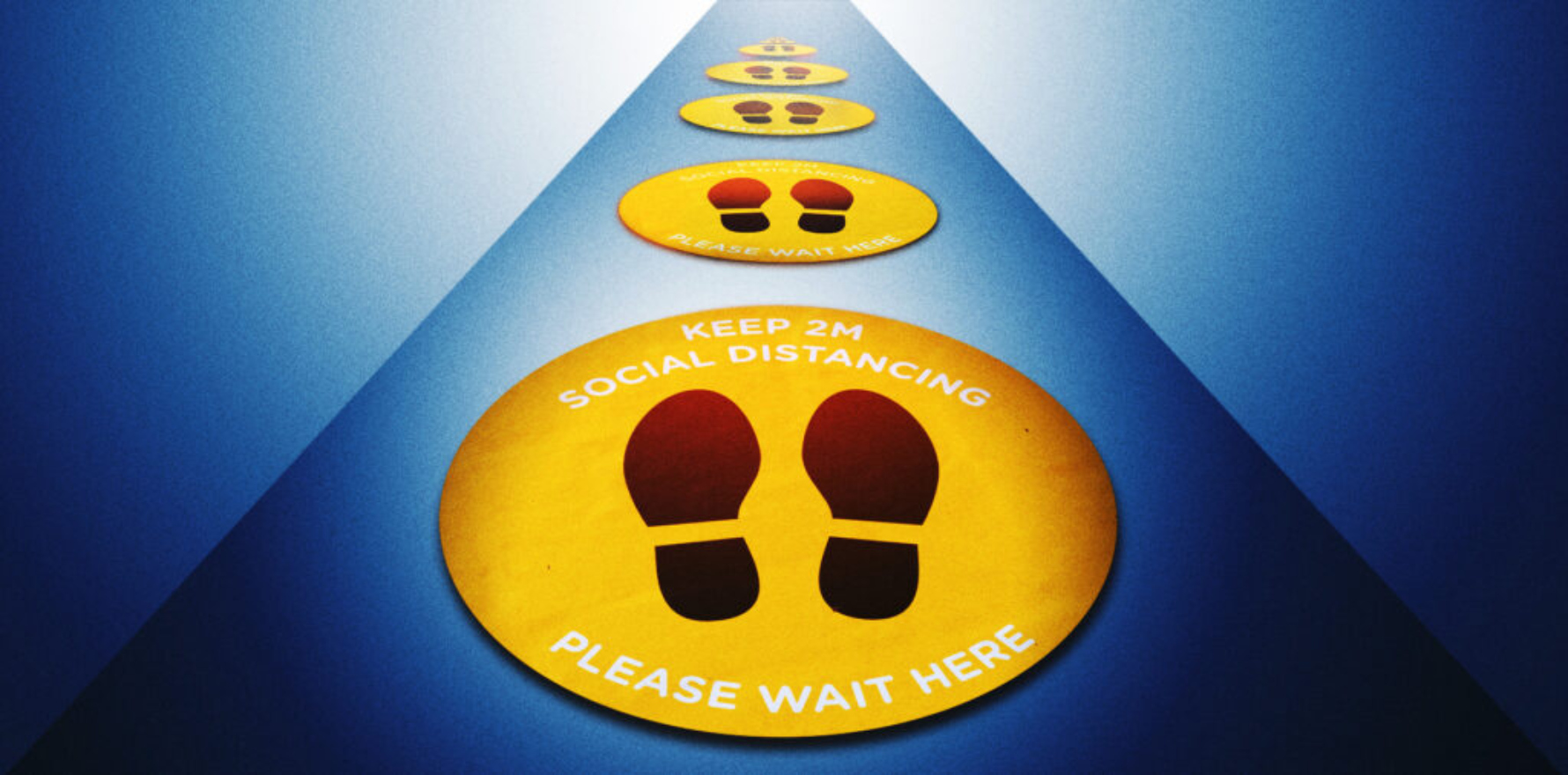 Recent advances in immunotherapies are significantly improving outcomes for many lung cancer patients.
Five-year survival rates for patients with stage III unresectable non-small-cell lung cancer (NSCLC) are around 20% following initial treatment of concurrent chemoradiation (cCRT) with platinum-based chemotherapy.
However, these five-year survival rates for NSCLC patients jumped from 20% to 43% in results from the durvalumab (Imfinzi, AstraZeneca) clinical trial, published in November 2021. Of these, 33% remain progression free.
The longitudinal PACIFIC clinical trial of durvalumab compared almost 500 NSCLC patients post-chemoradiation who received up to 12 months of durvalumab with a control group receiving the previously standard treatment with cCRT alone.
These results under the PACIFIC trial confirm durvalumab – which is an immune checkpoint inhibitor – following cCRT with platinum-based chemotherapy is now the standard of care for NSCLC locally advanced patients without disease progression, following cCRT, typically administered via a fortnightly IV infusion.
These encouraging results from the PACIFIC trial are welcome news at a time when there's increasing concern that the covid pandemic is potentially leading to delayed lung cancer diagnoses, with subsequent implications for the stage of the cancer and prognosis.
A November 2021 report by the UK Lung Cancer Coalition predicted that stage migration due to covid-induced diagnosis delays could reduce England's pre-pandemic five-year survival rate from 17.6% (for patients diagnosed 2014 to 2018) to around 12.3% for those diagnosed during the pandemic.
Pandemic delays diagnosis and treatment
And Australia hasn't fared much better. Here, patients have been actively discouraged from in-person GP consultations for respiratory symptoms at various stages of the covid pandemic, particularly in locations with high covid case numbers – potentially delaying the diagnosis of lung cancer.
MBS referral data points to a 50% decrease in lung cancer referrals from GPs between March and April 2020.
Cancer Australia also has reported a 27% decrease in diagnostic procedures for lung cancer detection between March and April 2020.
But has this really led to more lung cancers being at a later stage when first diagnosed? Probably, says Dr Melissa Moore, medical oncologist at St Vincent's Hospital Melbourne and education chair of Thoracic Oncology Group Australia (TOGA). Dr Moore says while there's no solid data yet to confirm a stage shift, her experience suggests this is likely.
In recent months, Dr Moore says her multi-disciplinary-team meetings have viewed a greater than usual proportion of non-resectable, locally advanced and advanced lung cancer cases – suggesting later presentations.
"Lung cancer cases usually skew towards non-resectable patients anyway, but those numbers seem higher now," she says.
Dr Moore says that despite cancer surgery being classified as Urgency Category One (treatment within 30 days), during various hospital restrictions, recurring closure of elective surgery beds has also seen surgeons struggle to book procedures.
"People in the community know how much covid there is around and want to avoid sitting in a GP or ED waiting room, so they may delay presentation," she says.
Dr Moore says soaring covid cases in January 2022 put hospitals under more pressure than any previous covid wave in Australia, leaving fewer beds for patients with other conditions apart from covid – and this is likely to mean more late-stage diagnoses.
"The surge of the Omicron variant will impact on both the timeliness of diagnosis and the care that can be provided to patients across the board," she says.
Covid pressures also made it more difficult for respiratory physicians to get operating theatre time to do procedures such as bronchial ultrasounds, delaying treatment for some patients.
"We might have a diagnosis of lung cancer, but don't have enough tissue to get the full gamut of molecular testing to guide treatment; patients know they've got cancer, but we're all left in this frustrating limbo period where we're not able to start treatment."
Oncogene diagnosis 'accidents' happen less often
Dr Malinda Itchins, medical oncologist at Royal North Shore Hospital Sydney, agrees that the pandemic is likely to have caused later diagnosis of unresectable non-small-cell carcinoma.
Her patient demographic is predominantly from Sydney's lower north shore, which has very low smoking rates and a high incidence of oncogene-driven lung cancers.
"Oncogene-driven lung cancers tend to affect a younger, never-smoked demographic who don't develop symptoms in earlier stages, so diagnosis is often at an advanced or stage four setting," she says.
She says the pandemic could still be linked to stage migration on a population level for people with oncogene lung cancer, because often these patients are usually diagnosed by chance.
"People may have no symptoms, but the tumour shows up during CT imaging, perhaps during scanning for elective surgeries such as coronary angiograms or investigating heart disease; or they present with a chest infection, and imaging reveals a lung mass," Dr Itchins says.
She cites a range of knocks to the health system that could delay diagnosis and treatment of lung cancer, such as telehealth GP consults that avoid hands-on routine checks, and elective surgery restrictions – which means that accidental "discovery" of oncogene lung cancers becomes less common.
"There's also under-reporting from patients reluctant to come forward with symptoms and burden the health system, or who may be scared of any proximity to the healthcare system at a time of so much uncertainty around the pandemic," Dr Itchins says.
Treatment interruptions
Another issue affecting prognosis in the pandemic is delays in treatment.
Radiation followed by weekly chemotherapy is the standard initial treatment for Stage III lung cancer patients with non-small cell carcinoma, Dr Moore says – and high rates of covid transmission in the community can interrupt treatment.
"For patients whose cancer hasn't progressed, we administer immunotherapy for 12 months, with durvalumab the gold standard, as per the PACIFIC study," she says.
As vaccination rates climb and Australian states have relaxed restrictions, the spread of the SARS-COV-2 virus has been a challenging treatment environment for oncologists and their patients, she adds.
Patients come into the hospital daily for radiation, weekly for chemotherapy, and they are immune suppressed in an environment with increasing covid incidence – so inevitably, many have either been close contacts of a positive covid case or have tested positive to the virus themselves.
"We have to interrupt chemotherapy delivery for two weeks from the time of their diagnosis, which is a fairly significant amount of time out of a six-week treatment course," she says.
Her centre continues radiation treatment for patients that become covid positive, treating them at the end of the day – and Dr Moore says she's concerned that this may not be sustainable if covid case numbers don't drop soon.
"This impacts staffing, it adds a cleaning burden, and it's happening at the same time that we have nurses, doctors, allied health and cleaning staff furloughed."
Positive responses
Dr Moore says that the most common outcome from initial cCRT treatment for NSCLC patients is either stability on a scan, or reduction in the size of the tumour.
Durvalumab has been available on the PBS for around two years in Australia, and Dr Moore now has patients around 12-18 months post-durvalumab treatment who remain well.
"The PACIFIC study shows that survival has been significantly enhanced with the advent of durvalumab, so we know that the treatment improves outcomes," she says.
Dr Itchins says that with any cancer treatment, it's important to go through a risk-benefit analysis with patients to make sure they are fully informed about their choices.
"Durvalumab can have a significant potential side-effect of pneumonitis, or swelling on the lungs, impacting about 15 per cent of patients, which is medically manageable with close and sometimes inpatient medical support," she says.
"Thankfully, the PACIFIC trial shows that durvalumab is a safe drug and most people handle it well."
Dr Itchins says that it's also important to be completely transparent about the outlook for this treatment and manage patient expectations.
"While the outlook for patients on durvalumab is far brighter than we have had until now, there are still many people who are not cured by this treatment."
"Meanwhile, for many people with locally advanced lung cancer, durvalumab is absolutely the best that we have."
References:
Cancer Australia, Nov 2020 – Review of the impact of COVID-19 on Lung and prostate cancers using MBS data
IMFINZI Approved Product Information
NCCN Guidelines. Non-small cell lung Cancer v6.2021 (October 4, 2021). Available at: www.nccn.org. https://www.nccn.org/professionals/physician_gls/pdf/nscl.pdf
EviQ. Non small cell lung cancer durvalumab. ID: 3512 v.1. https://www.eviq.org.au
Antonia SJ, et al. Overall Survival with Durvalumab after Chemoradiotherapy in Stage III NSCLC N Engl J Med 2018; DOI: 10.1056/NEJMoa1809697.
McCall NS, et al. Beyond Concurrent Chemoradiation Clin Cancer Res 2018;24:1271-6.
Jhanelle E. Gray, et al. 3-year Overall Survival Update from the PACIFIC Trial ASCO 2019
Spigel D, et al Five-year Overall Survival Update from the PACIFIC Trial. ASCO_2021
Cheema PK et al. Current Oncology 2019 Vol. 26, No. 1
Girad N, et al Durvalumab-PACIFIC-R PFS oral presentation ESMO 2021