20 May 2021
Dreaming of cancer outcome equity
Cancer experts and stakeholders gathered at Parliament House in Canberra on 22 April to discuss the development of the Australia Cancer Plan.
The Australian Cancer Plan will set out the key national priorities and action areas over the next 10 years to improve outcomes for all Australians affected by cancer.
The federal government has estimated it will take two years to develop the Australia Cancer Plan. Responsibility for the ten-year plan's development rests on the shoulders of Cancer Australia CEO Dorothy Keefe.
Professor Keefe joined us on the Oncology Republic podcast to tell us about her expectations for the plan.
Q: You recently held the first ministerial roundtable for the plan in Canberra. Can you tell us about about its development?
Keefe: We were asked by the Health Minister to hold a roundtable to take the first steps in developing an Australian cancer plan. It was complicated by COVID-19 and the fact the Minister wanted the round table to be held face-to-face in Canberra. We were delighted that 65 cancer experts including consumers, lobbyists, Indigenous people, oncologists, cancer researchers, and people from across the healthcare sector attended.
Q: What did you talk about?
Keefe: We had a wide-ranging discussion with the focus being equity of outcome, not equity of input. Australia has the best cancer outcomes in the world, but they are not uniform across the country. We have worse outcomes in our Indigenous and Torres Strait Islander population, lower socioeconomic groups, and in people living further from a city. If you want to improve cancer outcomes overall in Australia, you have to fix those areas. Every person in Australia deserves to have access to the best quality healthcare that leads to the best outcome from cancer.
Q: It's a big project. What do the next two years look like?
Keefe: The two really key things for me is having the consumer at the centre and improving Aboriginal and Torres Strait Islander cancer outcomes. We're going to spend the first-year consulting with everybody who's involved in cancer. Then the second year is synthesising everything they've told us and creating a plan which has goals, measurable and achievable outcomes, and how we evaluate and implement the plan to hold ourselves to account.
Q: Are you open to involving stakeholders in the writing of the plan?
Keefe: Absolutely. If I were going to do it the other way around and make it my plan, I could do it now. That's not how I operate. This is consumer focused with the patient at the centre.
Q: Will the plan address funding?
Keefe: I'm seeing three different buckets of funding. There's a bucket of funding that's already in the system, we just need to change the way we use it. A second bucket of money is from stopping doing the things that we know don't work to free up money in the system. The third bucket is new funding, but you can't talk about that without talking about the other two. It's public money and we have to make sure that before we ask for more money, we are using the money we have properly.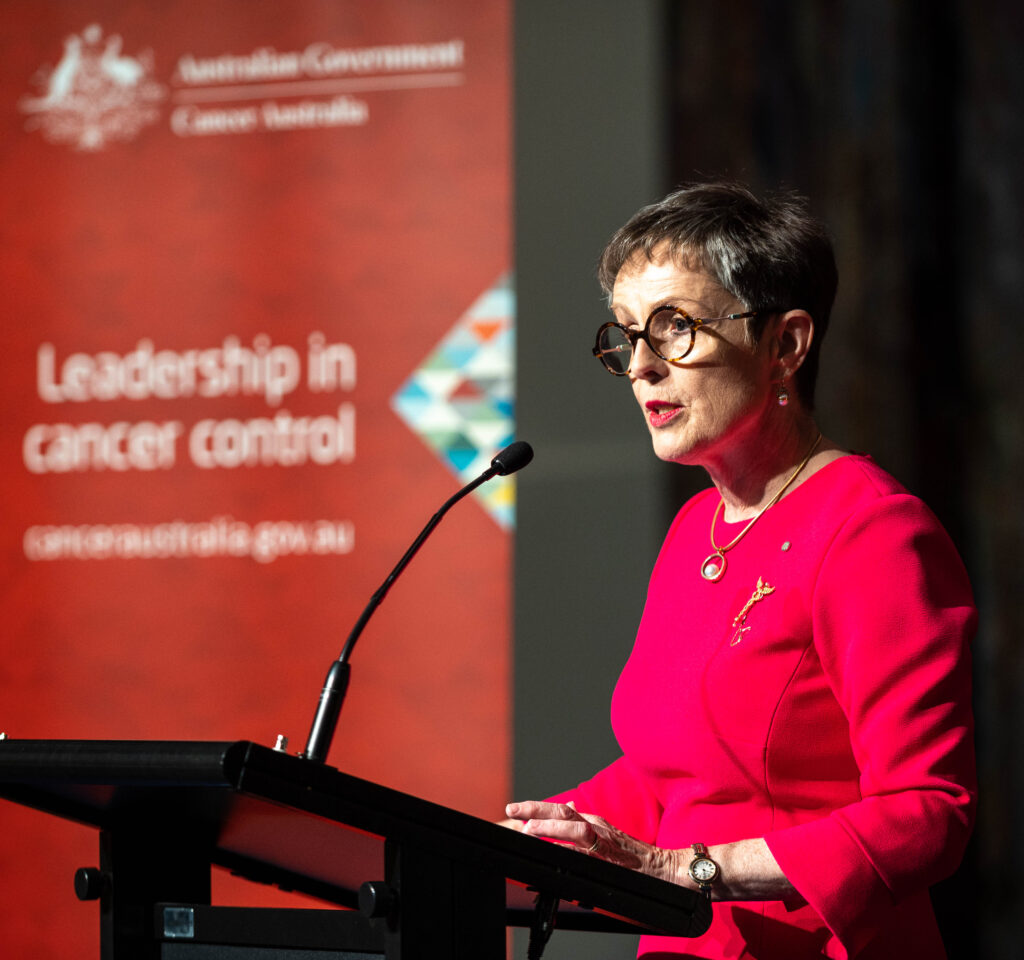 Q: Will the plan also address rare cancers?
Keefe: There's no person with cancer who's more or less important than any other person with cancer in Australia. We have to try to fix the inequities of outcome for whatever cancer it is. There are some common cancers that don't have good outcomes like lung cancer, and there are some rare cancers that have very good outcomes. It's not about how rare your cancer is.
Q: Treatment options are expanding rapidly. How will the plan address them?
Keefe: This may not please everybody but we have to look at the benefit that comes from a particular treatment. Our healthcare system is funded largely by government. If you let healthcare costs expand, you end up bankrupting the country. We have a social responsibility to say what we can and can't afford. Sometimes we have to say we can't afford to spend $100,000 on a drug for one person when there's a group of 100 people needing a drug that only costs $1,000.
Q: What role would you like to see the plan perform?
Keefe: I'd like to see everyone who's operating in the area of cancer checking that they are performing against the requirements of the plan and improving outcomes.
Q: How do you want the community to engage with the plan?
I would like everyone to feel that they can tell us what they want the cancer plan to contain. It needs to be owned by the people it's for.
Subscribe to our podcast by searching for "Oncology Republic" on Spotify, iTunes or your favourite podcast player.
Quotes have been edited for brevity.