2 July 2021
Chris O'Brien Lifehouse to be featured on Catalyst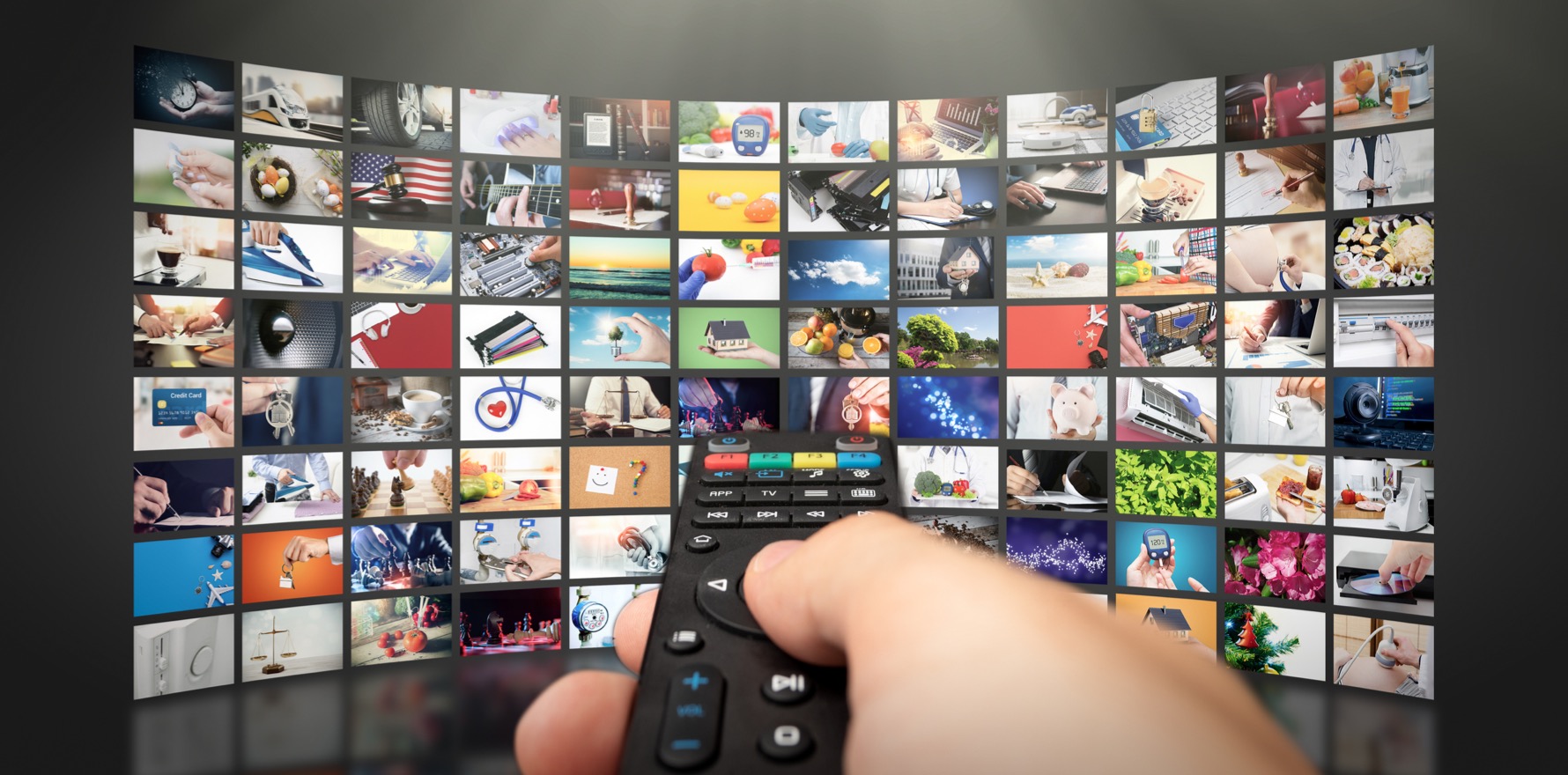 A few months ago, Oncology Republic was having a coffee with the media team at Chris O'Brien Lifehouse in Sydney – back when that was still something we could legally do (pre-lockdown!) – and we heard there had been a lot of filming happening on site. 
The ABC's Catalyst was putting a spotlight on the hospital and would do an episode following the journeys of recently diagnosed patients, highlighting the latest in cancer care and treatments through their experiences.
'Cancer: A Story of Hope' goes to air at 8.30pm Tuesday 20 July on ABC TV and iview. Here is a sneak peek into the stories that the episode will cover provided by the producers of the show.
Erl Boger
Oral cancers are usually caused by smoking or the HPV virus and tend to affect people over 50. However, researchers at Chris O'Brien Lifehouse, NSW Health Pathology and other institutions across NSW have found an alarming rise in the number of young people being diagnosed with oral cancer.
The results of their study, published in Oral Oncology, showed a significant increase in the incidence of tongue cancer in people under 45, particularly in young women where the incidence has risen by a staggering 385% over 32 years.
41-year-old Erl fell into this category, never having smoked or had the HPV virus. Tongue cancer is a rare and devastating disease involving highly complex treatment given its location within the delicate structures of the head and neck.
In Erl's case, treatment involved a total glossectomy with free flap reconstruction and neck dissection of lymph nodes. This was performed by head and neck cancer surgeons Associate Professor Carsten Palme and Professor Jonathan Clark AM.
Early detection is critical to achieving a good outcome for these young patients and this is further improved by access to a multidisciplinary team of experts in a centre performing a high volume of complex head and neck surgery.
Chris O'Brien Lifehouse performs the highest amount of complex head and neck surgery in NSW and has the best free flap outcomes in the state.
Erl had the best chance of a successful outcome due to a number of factors. The cancer resection and free flap reconstruction were performed concurrently by a team of surgeons. The best free flap outcomes occur when the surgery takes less than nine hours and the team is able to achieve this by working together. Patients have less complications, better recovery and ultimately better outcomes.
The surgeons at Chris O'Brien Lifehouse take an aggressive approach to tumour removal for young people with oral cancer, achieving very good margins of healthy tissue around the tumour for a curative effect.
The team looking after Erl is truly multidisciplinary. Because removal of the tongue affects speech and swallowing, Erl was seen by speech pathologists, dietitians and nurse practitioners to help him regain full function and he can carry on his life knowing he has been cured.
All these factors combine to give patients treated at Chris O'Brien Lifehouse greater chances of survival after surgery for head and neck cancer (25% greater survival one year after surgery the NSW state average, according to Cancer Institute NSW Reporting for Better Outcomes).
Julieanne Furlong
Julieanne Furlong has stage IVb cervical cancer which is inoperable. Her treatment consisted of chemotherapy and radiation therapy, both of which took a large toll on her body. She was experiencing severe fatigue and nausea as well as having a reaction to the Paclitaxel she was receiving. She was also facing anxiety in the knowledge that her cancer might be terminal.
Julieanne turned to the Lifehouse LivingRoom and Director of Integrative Oncology and Supportive Care Associate Professor Judith Lacey, for help with these symptoms and side effects. She used many of the complementary therapies offered to keep people living well with cancer: lymphoedema therapy, acupuncture, oncology massage and exercise physiology.
She was prescribed medicinal cannabis to help with nausea and fatigue. A clinical trial published in the Annals of Oncology by researchers at Chris O'Brien Lifehouse has found a significant improvement in the control of chemotherapy-induced nausea and vomiting with medicinal cannabis. A quarter of the patients taking medicinal cannabis experienced no vomiting and nausea, compared to 14 per cent of people who took a placebo.
Side effects such as sedation, dizziness and drowsiness were rated as moderate to severe in about one third of people using medicinal cannabis, but these are considered manageable.
Complementary therapies have been shown to help manage many of the symptoms and side effects of treatment for all stages of cancer from diagnosis to survivorship or palliative care.
The Clinical Society of Oncology (COSA) released a position statement in 2018 that calls for:
Exercise to be embedded as part of standard practice in cancer care and to be viewed as an adjunct therapy that helps counteract the adverse effects of cancer and its treatment
All members of the multidisciplinary cancer team to promote physical activity and recommend people with cancer adhere to exercise guidelines
Best practice cancer care to include referral to an accredited exercise physiologist and/or physiotherapist with experience in cancer care.
Fiona Roden
Fiona is a 64-year-old woman with EGFR-positive lung cancer, meaning it came about as a result of a mutation in a gene within her tumour. This type of lung cancer is not caused by smoking, is more prevalent in women and is often found at an advanced stage. Fiona has led a very active life and with exercise always a very big part of it.
Having the genetic mutation meant that Fiona is able to take part in a clinical trial which compares treatment with a targeted agent osimertinib alone to osimertinib plus chemotherapy. This targeted therapy is designed to block the mutations found in the cancer cells.
Fiona has seen very positive results since starting treatment, finding that her tumours have shrunk in size.
Antonio Bertoni
Urological surgeon Dr Nariman Ahmadi was presented with a difficult case in 54-year-old Antonio Bertoni. Antonio had a tumour that was positioned in the centre of the kidney. There was a very small margin between the edge of the tumour and critical blood vessels.
Nariman used the latest 3D printing and robotic surgery technology to plan and execute this tricky operation. To visualise and plan the surgery, Nariman had a 3D model of Antonio's kidney printed (pics below).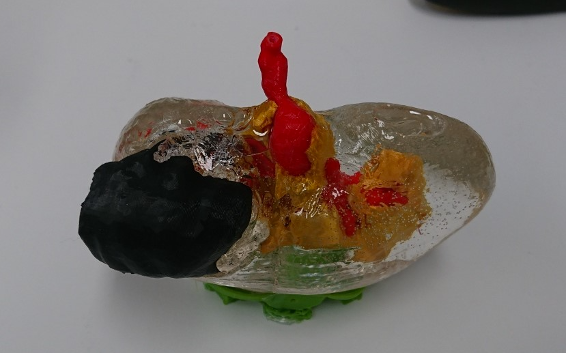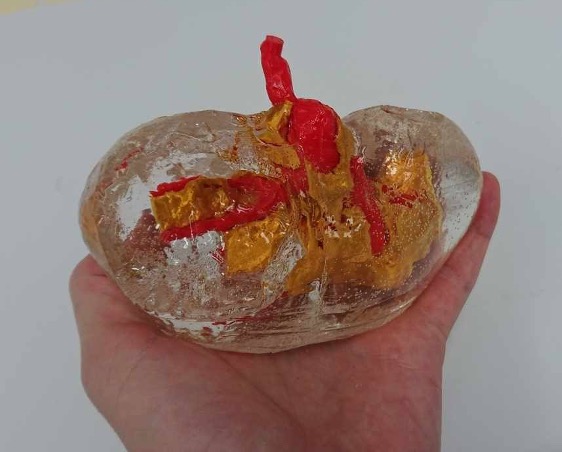 The surgery was conducted using the da Vinci Xi Surgical System. This state-of-the-art surgical robot allows minimally invasive alternatives to complex, open surgeries. Procedures are conducted through tiny incisions with delicate, precise instruments, meaning a faster, less painful recovery for the patient, and less post-operative complications.
The da Vinci robot consists of four robotic arms – three for holding surgical instruments and one for the system's 3D cameras. During a robotic surgery, the surgeon sits in the tower and controls the arms using master controls and a foot switch. At the end of each arm, precise wristed instruments (EndoWrists) move intuitively under the surgeon's direction, like an extension of their fingers. However, the EndoWrist's range of motion is far greater than that of the human hand and exerts far less force on the patient.
The end result is that Nariman was able to conduct this tricky and highly delicate surgery safely and Antonio's recovery was speedy and much less painful than if he had had open or even keyhole surgery.