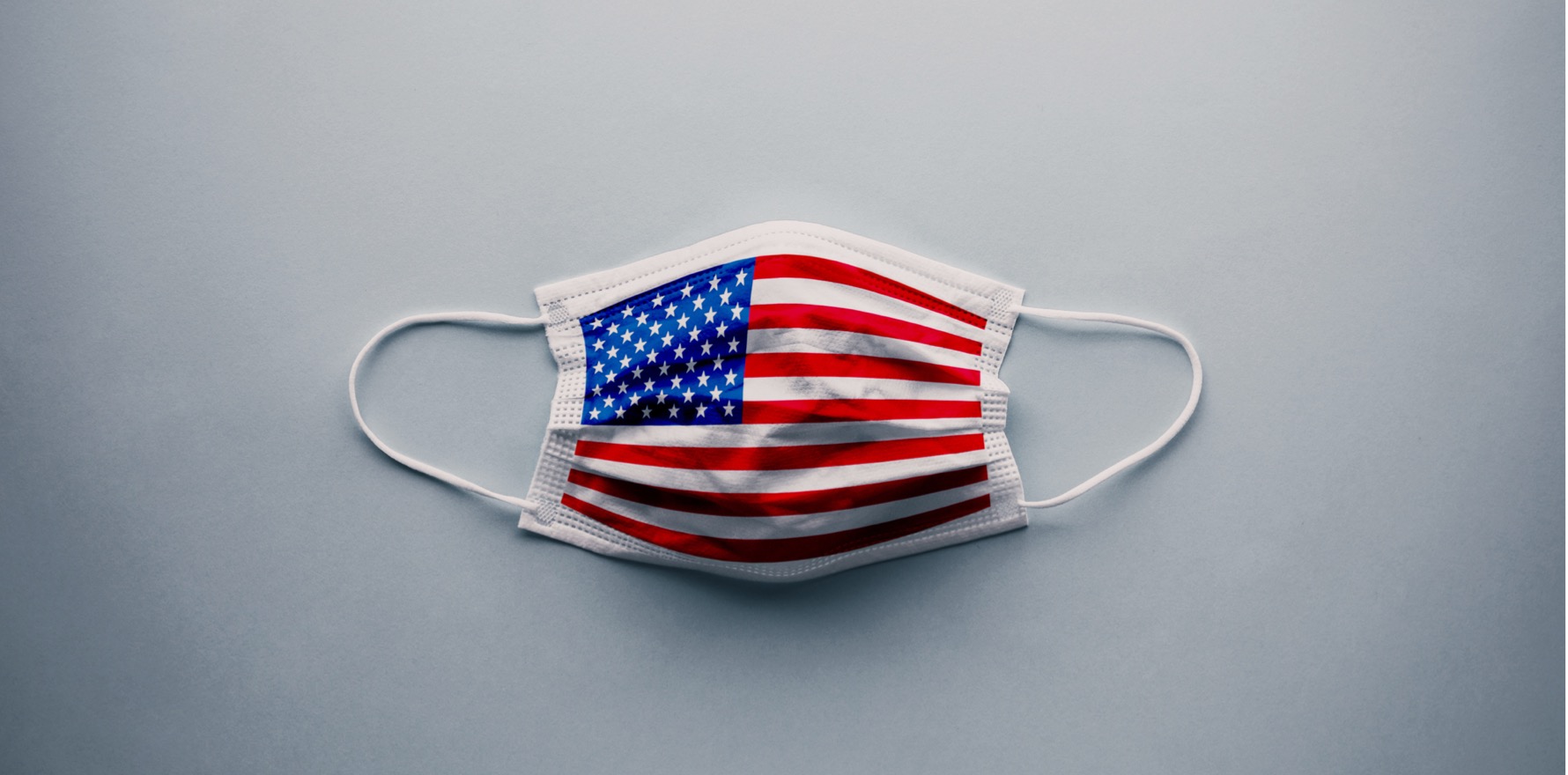 We asked four local experts what sessions caught their attention at the American Society of Clinical Oncology annual conference.

Dr Lucy Gately, a medical oncologist at WEHI and Cabrini Health who has an interest in neuro-oncology and breast cancer, picked out a session that has received some media attention already – the plenary presentation on the OlympiA trial results.
The OlympiA trial was a phase III, multicenter, randomised, placebo-controlled trial of adjuvant olaparib after (neo)adjuvant chemotherapy in patients with germline BRCA1/2 mutations and high-risk HER2-negative early breast cancer.
Here's a summary of the trial from Dr Gately:

OlympiA evaluated the role of adjuvant olaparib (a PARP inhibitor) in women with early-stage high risk HER2-negative breast cancer who have inherited mutations in the BRCA1 or BRCA2 genes. At the primary interim analysis of almost 2,000 women, Olaparib taken for 12 months after surgery and chemotherapy improved the primary endpoint of invasive disease-free survival (IDFS) by 42%, increasing 3yr IDFS from 77% to 86%. AEs were consistent with other trials being nausea, fatigue and anaemia. Mature OS and QOL data are pending.
Q: Why did this jump out at you as being interesting or significant?
A: We have seen the importance of PARP inhibitors in advanced BRCA1/BRCA2 mutated cancer types, such as metastatic breast, prostate and ovarian cancer. OlympiA has now demonstrated the utility of using olaparib earlier in the disease course for this subgroup of patients.
Q: How does this relate to the Australian context?
A: Mature OS and QOL data is still pending. Whilst the toxicity is similar to that reported in other trials, the impact of 12 months of adjuvant therapy on quality of life remains important.
Q: How does this connect to broader themes in cancer medicine?
A: This trial further highlights the importance of germline genetic testing early in a patient's disease course to identify those who may benefit from such therapies. Where previously, genetic testing focused on prevention of cancer and targeted risk assessment, we are now realising its place in instituting personalised oncology. Furthermore, whilst BRCA1/2 mutations are the most common germline mutations in breast cancer, we are still to see the role of PARP inhibitors in other genes that impact the homologous recombination repair pathway such as PALB2, CHEK2, RAD51.

Professor David Thomas, a medical oncologist and researcher at the Garvan Institute of Medical Research with an interest in precision oncology, was drawn to a US abstract titled 'Palbociclib in patients with soft tissue sarcoma with CDK4 amplification: results from the TAPUR study'.
Here's a summary from Professor Thomas:
Palbociclib is a CDK4 inhibitor whose single agent activity in cancer is disappointing. However, it may have a role in combinations. The data presented here in 29 patients suggest a cytostatic effect, with only one partial response but a disease control rate of 48%. Similar data have been reported previously, but this has emerged from the TAPUR study, one of the largest precision oncology platform trials in the world.
Q: Why did this jump out at you as being interesting or significant?
A: First, because palbociclib may have some anti-tumour effect in sarcomas. Second this particular study reported on sarcomas, my own area of clinical expertise. Third, because of TAPUR.
Q: How does this relate to the Australian context?
A: Australia also has its own model of TAPUR: MoST. MoST is a national multi-centre precision oncology platform, which also had an arm with palbociclib as a single agent, with similar experiences. We are a partner to the international collaboration led by DRUP and TAPUR, and look forward to combining our data with those of our colleagues.
Q: What does this make you reflect on?
A: The need for national and international precision oncology collaborations to identify opportunities for novel therapies.

Associate Professor Rob Carroll, a nephrologist at The University of South Australia with an interest in cancer after organ transplant, shared his thoughts on an abstract his team submitted to ASCO on nivolumab for incurable cancer after renal transplant safety and efficacy.
Here's a summary from Professor Carroll:
Immune checkpoint inhibitors have been associated with high levels of organ transplant rejection. In this study, the authors continued baseline immune suppression and exposed renal transplant patients to immune checkpoint inhibitors. Only two out of 15 patients suffered rejection and both were salvaged with plasma exchange the complete response and partial response was around 50%. It seems there for that continuing immune suppression reduces the risk of rejection but does not affect efficacy.
Q: What's interesting about this study?
This is a study showing that continuing immunosuppression results in much lower rates of rejection compare to previous case reports. It means we can use immune checkpoint inhibitors in organ transplantation with certain protocols.

Q: What does this make you reflect on?
That case series data may have over-represented the risk of rejection for immune checkpoint inhibitors in organ transplant.

Associate Professor Liang Qiao, a translational cancer researcher at the University of Sydney and the Westmead Institute for Medical Research with an interest in liver diseases, liver cancer and GI cancer, found abstract e16129 interesting.
This was American research on the real-world effectiveness of lenvatinib monotherapy among previously treated unresectable hepatocellular carcinoma patients.
Here's a summary from Professor Qiao:
Envatinib monotherapy was approved in August 2018 for first-line treatment of patients with unresectable hepatocellular carcinoma (uHCC). In this real-world data study, the efficacy of lenvatinib monotherapy was assessed on 164 patients with uHCC (as a second- or later-line systemic therapy) was assessed. Lenvatinib was used at a dose of 12 mg/day for a median duration of 6.9 months. At the end of follow up, 43% of patients remained on lenvatinib. Patients were assessed for: best response (provider-reported), progression-free survival (PFS), and overall survival (OS). Complete response (CR) was seen in 9%, partial response (PR) in 45% and stable disease (SD) in 26% of patients. Median PFS was 12.5 months; median OS was 14 months. At six months, landmark PFS was 71% and landmark OS was 84%. At 12 months, the landmark PFS was 52% and landmark OS was 58%. Thus, lenvatinib monotherapy has clinical effects in previously treated uHCC patients, including those received with prior immunotherapy.
Q: Why did this jump out at you as being interesting or significant?
A: Advanced liver cancer has no cure. Given a constant increase in the incidence of mortality of primary liver cancer in Australia, more efficient therapies are urgently needed. Envatinib has already been approved as a first line agent for advanced HCC. The current report also demonstrated that this agent has clinical effects as the second line therapy.
Q: How does this relate to the Australian context?
A: HCC is one of the fastest growing cancers in Australia, in terms of incidence and mortality. No effective therapies are available. This study provides insights to clinicians that lenvatinib monotherapy can be considered as the first- or second-line approach for patients with advanced HCC.
Q: How does this connect to broader themes in cancer medicine?
A: New therapies are constantly developed. Any approaches that can improve patient survival would "buy time" for the patients who might later benefit from the newer therapies.